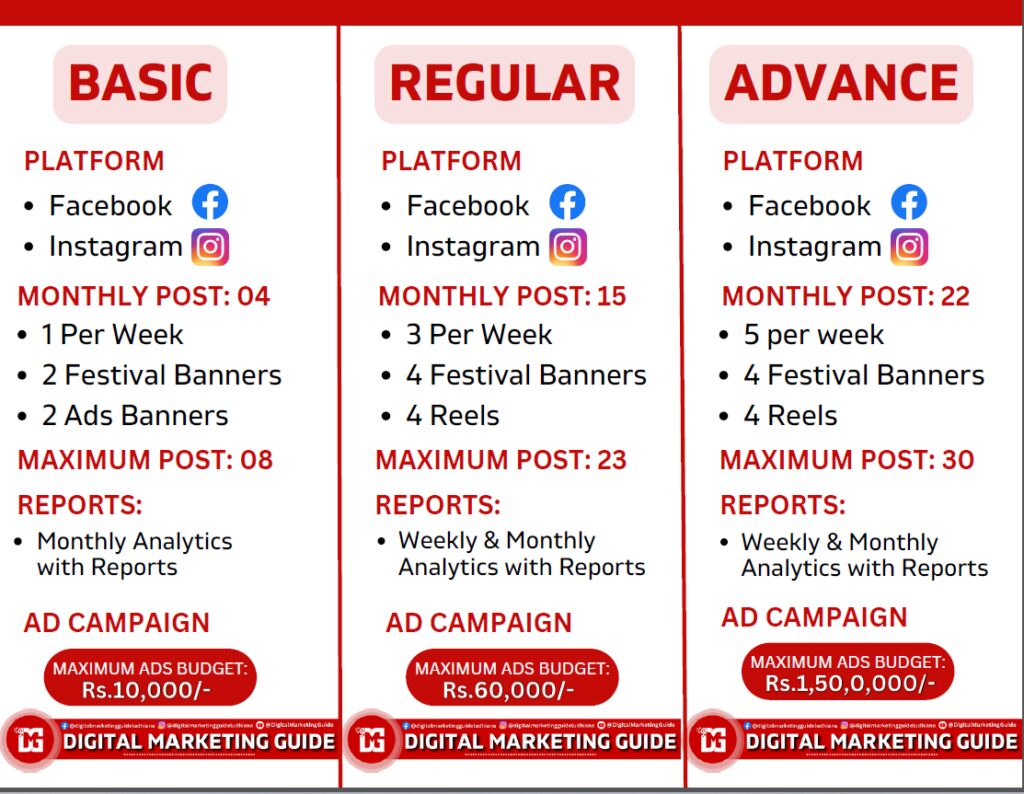 Social Media Marketing
Your package:

Duration: One Month
Banners /videos : 15 + Festival Banners
Posting: Alternate Day
Paid promotion: daily
Platform :
Facebook & Instagram, reels, stories, etc.
Budget :
Service Charge:
Paid promotion:
Total Monthly. :.
Facebook and Instagram page setup will be provided within one week from the start of work.
Payment :
👉Billing Cycle: 1-31 date
👉Advance for paid Ads or Direct ads.
👉Service charges: By the 15th day of every month.
Communication:
👉WhatsApp group will be created and banners and other material will be shared with you on WhatsApp.
👉All the content, banners, etc will be shared before posting.
👉Banners will be created as content provided by the company.
Reports:
👉At the end of the month full report will be provided.
👉Weekly reports will be shared every Monday.